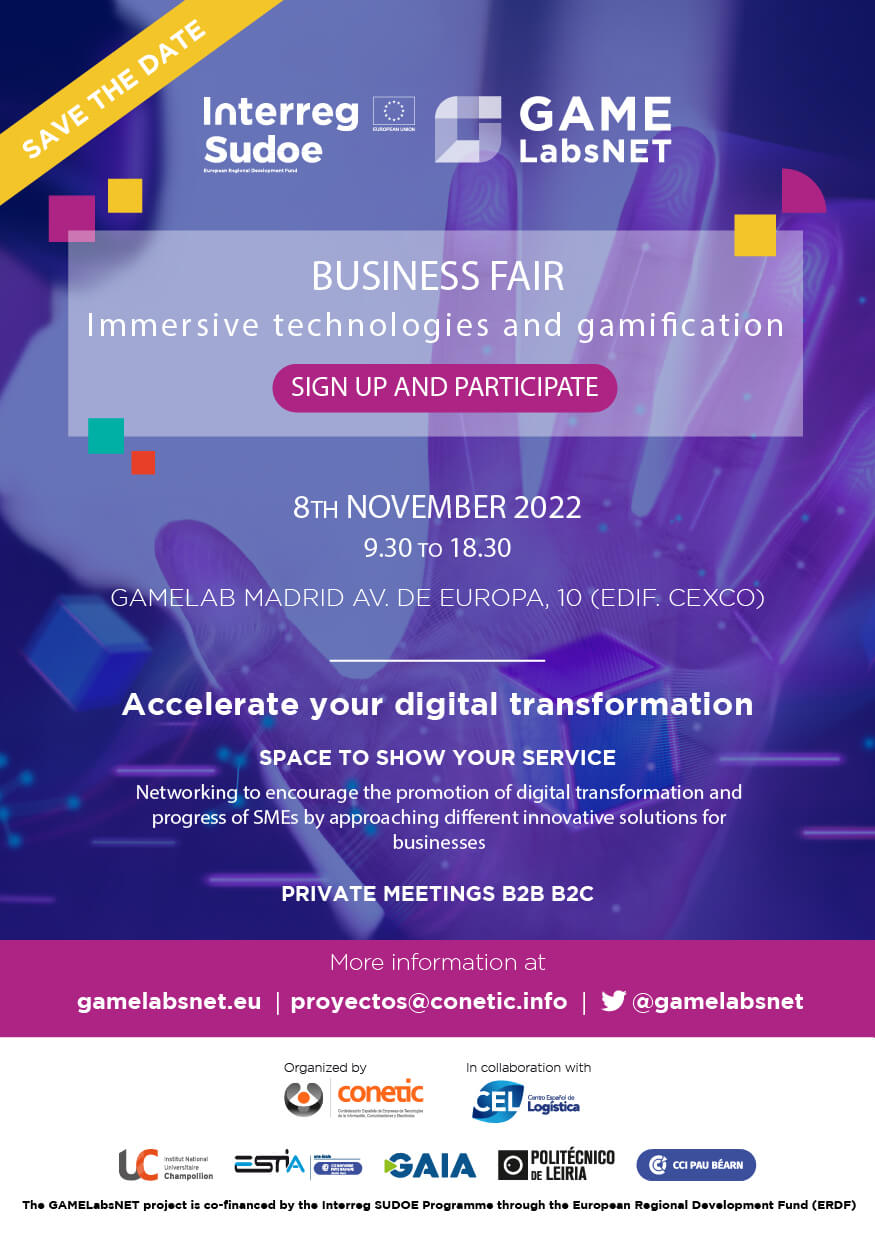 02 Aug

08th/11/22| Business Fair on Immersive Technologies and Gamification
GAMELABSNET FAIR IN MADRID!
On November 8th, the TRANSNATIONAL FAIR OF IMMERSIVE TECHNOLOGIES GAMELABSNET will take place in Madrid. After the previous events held in Pau, Leiria and Bilbao, it is time to celebrate in Madrid the largest GameLabsNet immersive and gamified technology laboratory network event.
The objective of this Fair will be to create a space so developer companies can show the applications of solutions based on these technologies to the companies and the user industry in order to discover the advantages of their application in business processes as well as in workers learning processes, in an intuitive and innovative way. The Fair is designed to favor Networking among the participants, with spaces for individual, spontaneous or planned meetings (upon request to the organizers).
Public and private entities, universities and companies from Spain, Portugal, France and Latin American countries will attend. With free access GameLabsNet offers a great opportunity to get closer to these technologies and meet directly the companies that develop them.
If your company works with these technologies: Virtual Reality, Augmented Reality, 3D Mixed Reality or Gamification or if you are interested in learning about the opportunities offered by their application in the company, you cannot miss attending.
The date is November 8th . Register  and make visible your participation

REGISTER!


SEE PARTICIPATING BUSINESS

We are waiting for you!!!