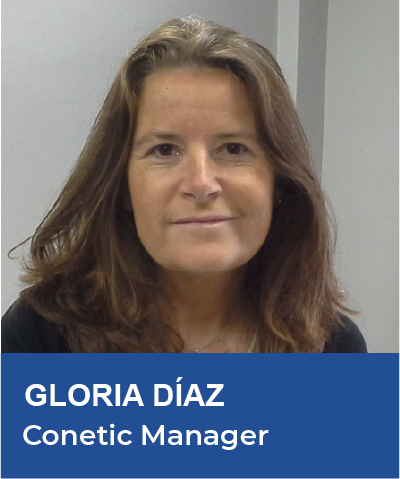 INDUSTRY IS TALKING ABOUT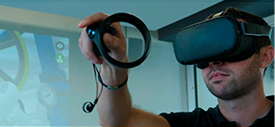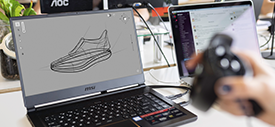 Digital training
___
Very serious video games
Discover the motivational factors which directly determine player's commitment to games. We will see that serious games can largely benefit from videogame design requirements, and that digital training experiences should be design on the base of commitment rather than fun.
Virtual reality
___
Virtual reality, a sustainable, growing, competitive technology
In five years it will be hard to find a sustainable, growing, competitive organization that does not use virtual reality (VR) in any of its processes. For decades, VR has been part of the collective imagination. We have read books, watched movies and listened to futurologists talk about this technology, as well as create expectations that, in the majority of cases, have not been fulfilled.
3DEXPERIENCE Platform
___
Dassault Systèmes introduces 3D Experience Platform to COE
The Catia Operator's Exchange (COE) is a not-for-profit US organization that helps customers of Dassault Systèmes share information about the CAD software giant's flagship Catia software.
DISCOVER VISUAL SOLUTIONS FOR YOUR BUSINESS
Algotech (France)
____
An immersive technology solution to support knowledge management of energy. Based on a easy-to-use approach education and coaching will be enhance to obtain the maximum for the products, design of Electrical diagrams and document data dase implementation to start from a clean and updated situation.
Innovae (Spain)
____
Is leading solutions based on augmented reality and virtual reality for Industry 4.0. The company helps to smooth the Digital transformation via technological solutions for sales, marketing and communication to boost your promotion and improve the way you communicate your products and services.
A team specialized in gamified solutions for multiples sector bringing as value added an engaging and unforgettable experience to their customers for 10 years.
GAMELABSNET PROGRESS. LAST NEWS
Six laboratories, interconnected, will allow access to solutions, cases and experiences that be tested regardless of location.
Leiria's lab in Portugal focuses on the industrial, tourism and health sectors is working

SAVI TOOL, is the Spanish solution choosen to facilitates the management of heterogeneous content and applications: videos, applications for PC, 3D models, VR, AR, MR, APPs
PUT ON THE AGENDA! UPCOMING EVENTS
IOT Solutions World Congress
5th-7th october 2021
Barcelona Gran Via Venue
Disruptive combinations of technologies including IoT, AI, 5G, Digital Twin, Robotics and quantum computing.