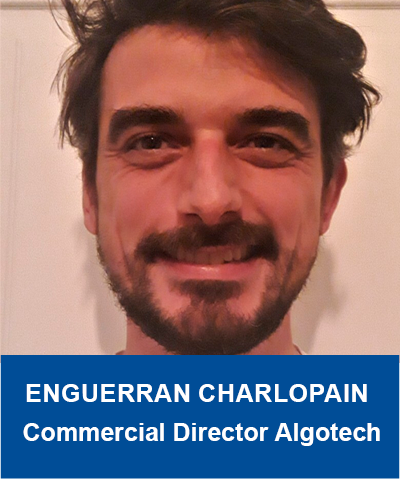 INDUSTRY IS TALKING ABOUT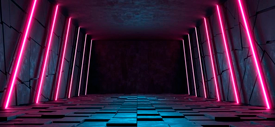 Augmented & virtual reality
___
Augmented and virtual reality at the service of tourism companies The tourism sector is in the midst of a revolution, a trend that has accelerated with the COVID health crisis. With the evolution of consumer behaviour and the restrictions imposed by the health authorities, the use of digital tools is growing significantly.
Gamification
___
A meeting point between artificial intelligence and motivation For a few years we have lived with expressions like "insert coin", "game over" or "do you want to keep the changes?" that appear both in our working and leisure environments. These expressions evolve with the support of technological innovation, always with the aim of making life easier for users, always walking towards what is called artificial intelligence (also called artificial vision).
Will 2022 be the start of the metaverse?
___
Although at the moment we know little about what the metaverse imagined by large technology companies will be like, its concept, explained simply, is what we can call a massive three-dimensional space. A virtual world to connect to using a series of devices that are already available (virtual reality head-mounted displays and augmented reality glasses) where we can interact both within it and from the outside, thanks to the content that we generate inside.
DISCOVER VISUAL SOLUTIONS FOR YOUR BUSINESS

A VR Crue Simulator
____
Crue Simulator VR is a Virtual Reality Training for the management of flooded hydraulic structures. At some dams, few officers have had the opportunity to manage a flood, and those who have had to deal with it are not about to forget it. CrueSim VR allows you to experience the passage of a flood on a large dam thanks to a realistic simulation in full immersion. The trainee must identify and apply the flood command, while dealing with events triggered by the trainer! While it is dark and the storm is in full swing, the upstream sensor freezes, the power supply from the factory is cut off and the generator is slow to start... We then have to continue to manage the flood, while answering the phone and managing the hazards

Immersive Factory transformed the HSE training into a new digital learning experience which allows the organization of Digital Health, Environment & Safety training events. Thanks to the next generation of HSE trainings and events platform, fully digital and immersive, Immersive Factory contributes to raise awareness among women and men, whether they are at home or at work. By harnessing data and expertise with their customers and partners in health, safety and environment field, Immersive Factory is helping businesses all over the world, whatever their size, to proactively mitigate risks for everyone, everywhere, every day!

eyesCloud3d
____
Until now, 3D modeling required costly, specialized devices and complex, time-consuming tasks performed by graphic designers or computer engineers. eyesCloud3d platform allows users to generate 3D models using their smartphones. eyesCloud3D is a friendly, easy-to-use Cloud-based platform and app in which untrained users can create 3D models from a wide range of objects (small, like statuettes; medium, such as cars, or even large areas of land), by simply uploading photos or videos. The browser includes a set of tools with which users can interact with their 3D models. You can measure distance, area, volume and height, go on virtual tours or modify brightness, contrast, saturation and color. You can also trim, insert notes, mesh 3D models, share models on social networks or even download them for 3D printing.
GAMELABSNET PROGRESS. LAST NEWS
GAMELabsNET will reach 100% of its objectives by 2022
Bilbao hosts the first transnational workshop of GAMELabsNET

All GAMELabsNET Labs start their activities
PUT ON THE AGENDA! UPCOMING EVENTS
Workshops and training sessions on digital culture
20th of January and 3rd of March
Pau
Disruptive combinations of technologies including IoT, AI, 5G, Digital Twin, Robotics and quantum computing.