INDUSTRY IS TALKING ABOUT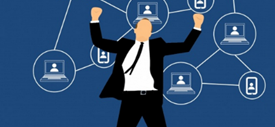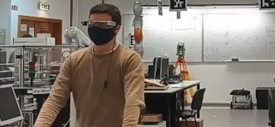 Metaverse – the next frontier?
___
Throughout history, various technological advances have changed the way we socialize. Almost 600 years ago the invention of the printing press gave people access to culture, reading and writing; the invention of the internet, just 50 years ago, changed the way we interact with information.
Blockchain: an asset for companies
___
Blockchain, NFT, cryptocurrency, transactions, bitcoin…these are the terms that we hear more and more and that are often associated with a virtual universe, seemingly inaccessible to novices because too technical and dark. But what is this technology ? What is behind these words and why are companies turning more and more to this management system ?
DISCOVER VISUAL SOLUTIONS FOR YOUR BUSINESS
A "Mission Exosquelette" in VR By Hyperfiction
____
Hyperfiction is a studio of design and development of immersive custom solutions.
Hyperfiction has developped for the IUMM "Mission exosquelette", an immersive handling experience running with Oculus Quest and HTC Vive (UIMM = Union des industries et métiers de la metallurgie).
The experience plunges the user into the heart of an industrial company that manufactures exoskeletons. The mission consits in using different machines and tools to manufacture a missing part of the exoskeleton to facilitate the mobility of Yann, a young man with a disability

Virtual tours of businesses By A newstory
____
The digital agency Anewstory helps companies to develop their digital strategy, proposing solutions to improve visibility on social networks, search engines or improvement of brand image.
Among the different digitals solutions for business, the agency offers the creation of virtual tours to increase notoriety for business, restaurant, company, museum, etc. Theses virtual visits allow customers to project themselves in these establishments in order to discover or rediscover them and their new offers.

Electric, hybrid and thermal powertrains training By Numix
____
Numix is a digital creation studio, expert in digital and immersive pedagogy.
Numix has developed a virtual reality training program for the IFP School (French Petroleum Institute) in partnership with IFP experts.
The new virtual reality modules complement the practical work done during the GNFA course (Groupement National Formation Automobile) and allow the students to learn and reproduce professional gestures safely. An equivalent electrified motor course would require special electrical accreditation due to safety standards for a high-voltage exercise.
GAMELABSNET PROGRESS. LAST NEWS
CEL in collaboration with CONETIC organises a conference on excellent management in logistics and transport
CONETIC organises an information day on grants in grant format for R&D&I projects

CCI Pau Béarn | Gamelabs'net transnational workshop
PUT ON THE AGENDA! PAST AND UPCOMING EVENTS
Round table and demonstration: virtual reality and metaverse, to a better world?
01/12/2022, at 18h.
Pau
Debate on this new Eldorado for people and companies, the benefits but also the risks..